I love that top knots are coming back in style! I remember wearing one a few months back and Eric poking fun at me, but whose laughing now 😉 I thought I'd share a few fun, slightly different versions of the top knot that are my favorite at the moment. The perfect hairstyle for both short and long hair. Do you like the half-up top knot look?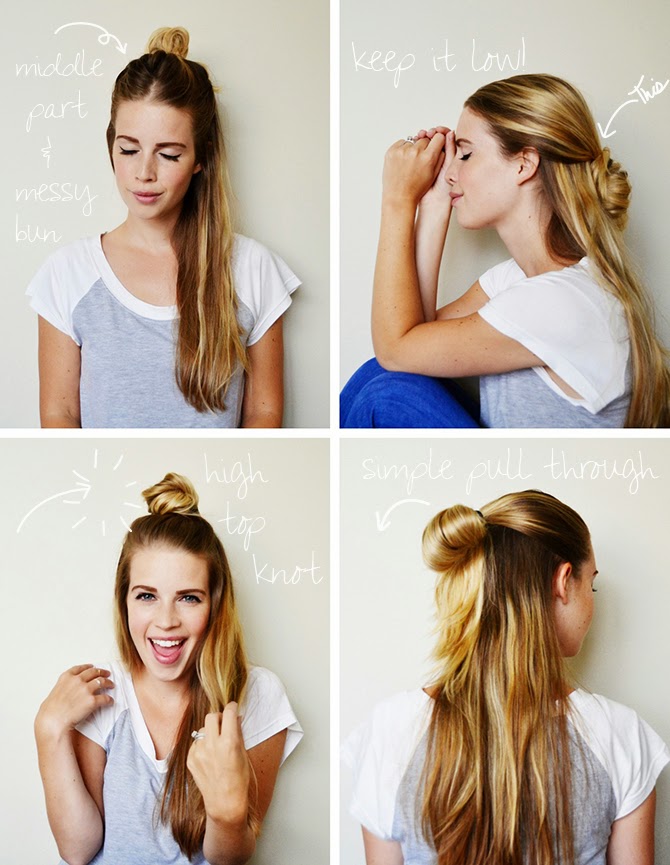 Now onto the tutorials! ⇊
messy middle part half top knot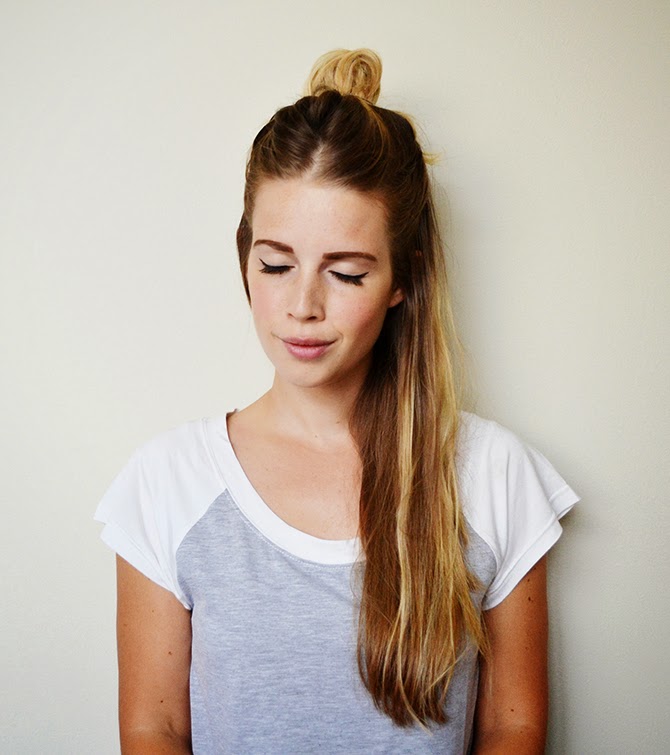 When to wear: Perfect for Summer concerts, a day at the beach or grabbing lunch with girlfriends.
TO CREATE: Keep hair messy and separate into a middle part. Gather top of hair, leaving a half inch above ears. Loosely create a bun at the crown of head by wrapping hair around finger and tie with small elastic. 
low half top knot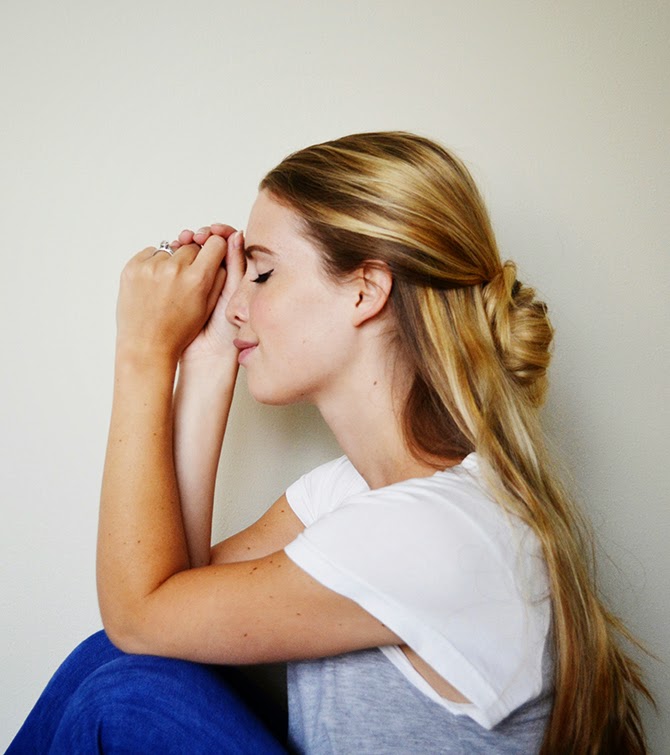 When to wear: Love this look for those relaxed nights in with your significant other, hot Summer nights, even that casual outdoor wedding.
TO CREATE: Separate hair in a deep side part. Gather hair at the back of your head, just above ear height. Loosely create a messy bun and secure with elastic.
high half top knot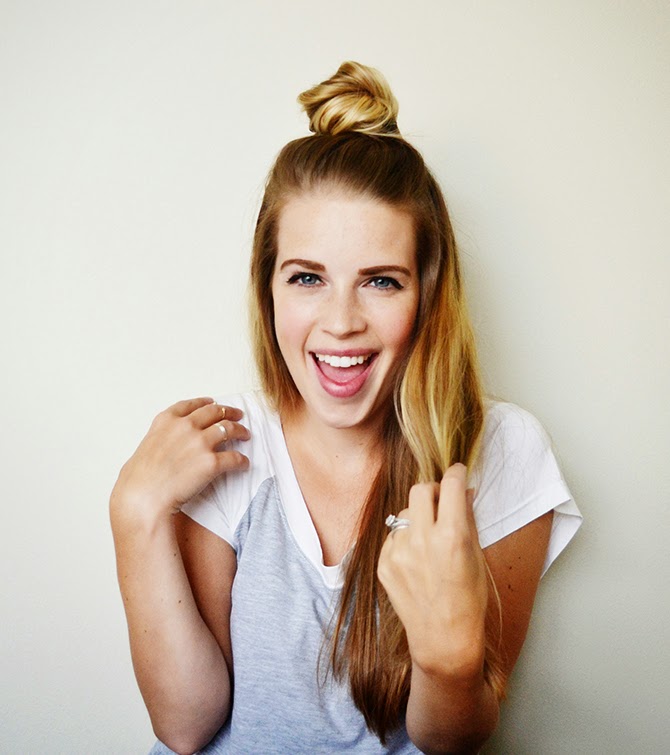 When to wear: That perfect look for grabbing dessert with friends or bringing a fun, fresh look to your everyday Summer dress.
TO CREATE: Smooth out hair, grabbing roughly 2 inches of hair above ear and creating a high half top knot just above the crown of head. Play around with the volume of your bun to give different looks!
half pony pull through top knot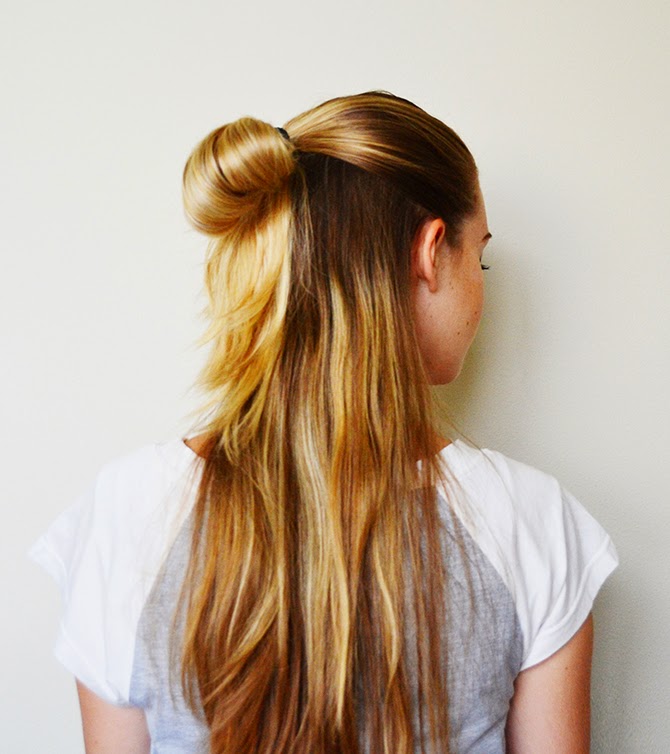 When to wear: For that quick, on the go look running errands.
TO CREATE: Smooth out hair on top of head, gathering hair just above ear height. Bring to back and start creating a half ponytail, pulling only half through.