I've been getting a lot of emails, comments and traffic lately surrounding my Coachella 'hairspiration' post which can be found here. Per request I'm doing a more in depth tutorial on the low fishtail up-do. I love that you could rock this hairstyle at Coachella, prom, a wedding, or even for that dressy night out. So below you will find a helpful step by step tutorial to help you achieve this look.
If you recreate this look, make sure to tag me in your Instagrams so I can see! (@tanyajtaylor)What look would you like me to try next? Share in the comment section below!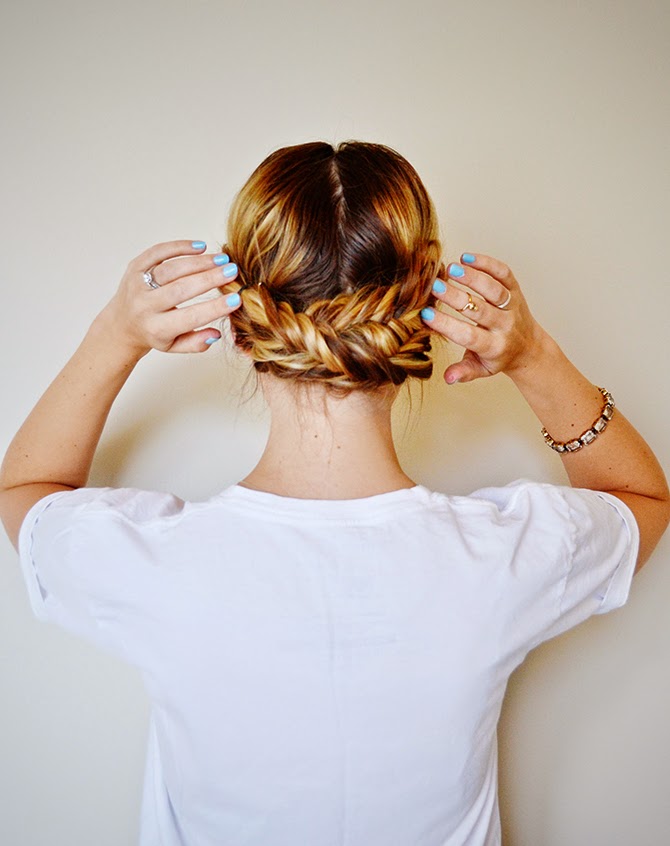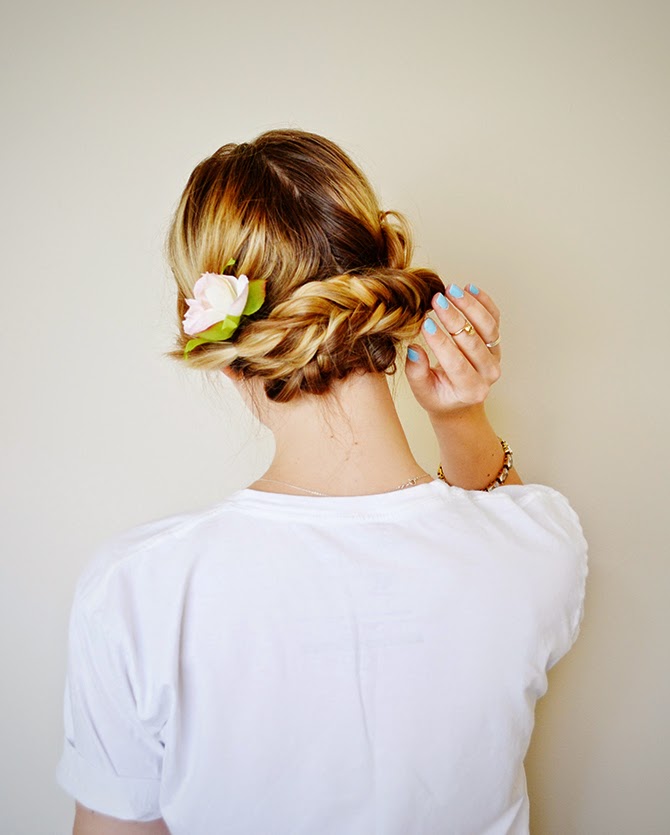 STEP ONE: Brush through hair and create a center part using your fingers or a comb.STEP TWO: Take one side and loosely make a fishtail braid, securing with small elastic. Using fingers to pull apart bits and pieces to give it that messy look.STEP THREE: Repeat step two to the other side, creating your fishtail braid pigtails.STEP FOUR: Take one pigtail and lay horizontal to the opposite side, bringing to a slight upward angle towards top of ear. Secure with as many pins as necessary. Repeat on other side, bringing the opposite pigtail at a slight upward angle towards the top of the other ear. Secure with as many pins as necessary. Make sure to tuck the end pieces underneath braids, securing with pins, and there you have it! * To give it that bohemian touch and fun, pin in a flower!